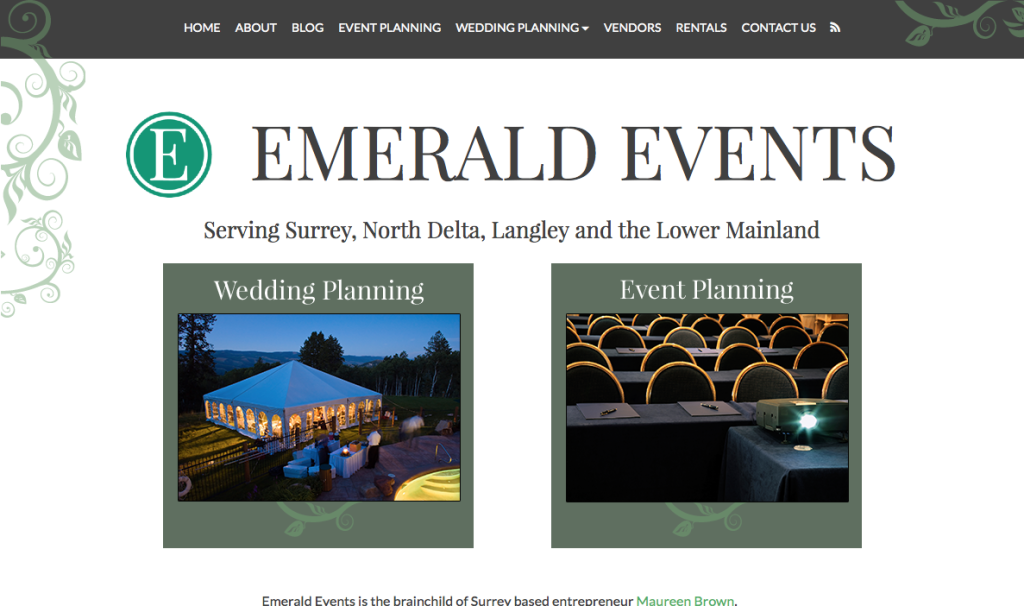 Goal: To promote the services of Maureen Brown for wedding and events planning to brides of the lower mainland.
Target Audience: Brides, charities and business
Scope: Moved the blog posts from WordPress.com to Self hosted account and create a new site around an established logo and brand.
Result: Emerald Events has received 5 star testimonials from wedding customers who found her services via the website results in more hires and a solid track record wish shows prominently on the front page of the site.